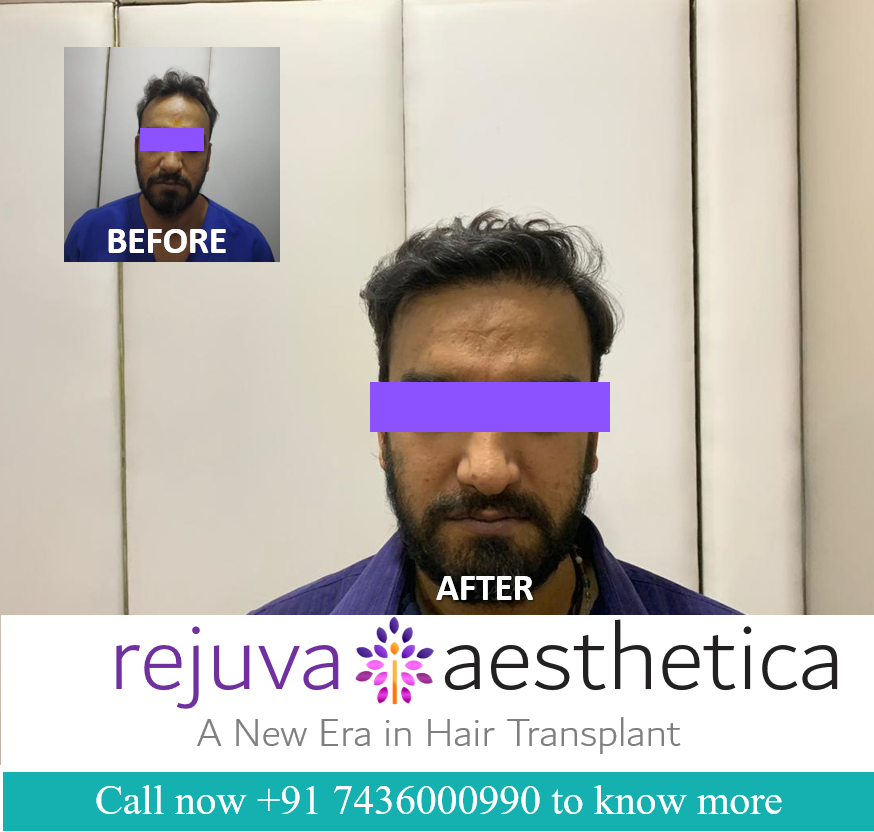 15 Jan

Hair Transplant Price in Ahmedabad,Gujarat

Hair transplants have become more common over the years. In 2 or 3 sessions, the regular hair transplant procedure is normally completed, generally using standard grafts. Hair transplantation is certainly an expensive technique to choose from. In Gujarat, you can visit our website and check the cost of hair transplants.
Depends on what Hair Transplant technique you are opting for
There are a number of hair treatment techniques available, and so the cost of the same depends on the type of treatment you want. When your hair transplant operation comes only to save money, it is advisable not to settle for the second-best. In Gujarat, check the cost of hair transplant surgery and then choose the same as per your need.
Intended Result of Hair Transplant
Hair Transplant is performed at the Rejuva Aesthetica Hair Transplant Clinic in Ahmedabad Gujarat by the Best PLASTIC SURGEON, Dr. Arth Shah, in a well-equipped "Operation Theatre" with state-of-the-art equipment and skilled support staff, which provides excellent results without sacrificing protection. The follicles that are transplanted grow like natural hair and do not require special care. "They will act your natural hair before you lost them and will grow at the rate they use to grow previously"
Cost is also dependent on the Grades of Hair Loss in Male
The number of grafts needed for hair implant depends on the degree of baldness, donor area (hair availability), hair quality & expectations of the patient. Therefore, a plastic surgeon such as Dr. Arth Shah will help decide what kind of procedure should be used to restore the hair and provide a reliable estimate for hair transplantation.
Why get your Hair Transplant at Rejuva Aesthetica Skin | LASER | Hair Transplant clinic in Ahmedabad?
Rejuva Aesthetica is Gujarat's first dedicated Hair Transplant Clinic, headed by a plastic surgeon, and the plastic surgeon himself performs all the operations.
Each patient receives personalized treatment from the best hair transplant surgeon, Dr. Arth Shah (Plastic Surgeon), who provides the most desirable NATURAL LOOKING HAIRLINE with the best hair transplant results.
Our dedicated follow-up team will ensure that you have no post-procedure questions and help you get more clarity after Hair Transplant about post-operational treatment.
Rejuva Aesthetica is considered the best for hair restoration for men and women with satisfied clients all over the world.
Rejuva Aesthetica is considered India's most trusted and result oriented hair treatment center for catering to customers not only from different areas of Gujarat such as Ahmedabad, Vadodara, Rajkot, Surat, Mehsana, Palanpur, Bhuj, Jamnagar, Bhavnagar, Vapi, Baroda, Morbi but also from Mumbai, Delhi, Pune, Rajasthan and internationally such as the USA, UK, Australia, Dubai, Oman, etc.
For the best outcomes and state of the art facilities we have, Rejuva Aesthetica offers the best hair transplant costs in India. Depending on the area of baldness to cover the desired density, technology used, and facilities, the cost of FUE Hair Transplant can vary from 40,000 to 1,00,000.
Learn more See some of our results: https://www.rejuvaaesthetica.com/best-natural-looking-hair-transplant-results-of-2020/
Schedule an appointment with Dr. Arth Shah himself
Phone : (+91) 7436000990, 07926929299 or
Email: [email protected]
Facebook: https://bit.ly/2LIYJKu
Google Direction: https://goo.gl/maps/UtXMFVsX6LB2
Address: 102, Himalaya Emerald, Besides IOC Petrol Pump, Near Shivranjani Over Bridge, Jodhpur, Ahmedabad, Gujarat 380015
Make sure to subscribe to our channel, ask your questions below, and follow us on Instagram for live footage and behind the scene sneak peeks: https://www.facebook.com/Drarthshah/
#Hairtransplantingujarat #HairtransplantclinicinGujarat #HairtransplantinIndia